While contactless payments have been available for (most of) Sydney's transport network for some time now, if you use a mobile phone (or even smartwatch) to tap on and tap off, it hasn't necessarily been quicker than using your plastic credit/debit card, or even ye olde Opal card.
Transport for NSW started trialling contactless payments for the F1 Manly Ferry back in July 2017 before expanding support to the entire ferry network and light rail network in March 2018
(along with American Express and Visa support), and most recently adding support for Sydney Trains and intercity NSW TrainLink services in November 2018.
When tapping on with your phone or watch, you usually have to at least wake your phone first (in the case of Google Pay), maybe unlock it, and then authenticate with your fingerprint, face or PIN (in the case of Apple Pay or Samsung Pay) – slowing down your travels unless you remember to authenticate as you approach the reader.
With the latest Samsung Pay update, there's now support for a new default 'transport card' – leaving NFC enabled and allowing support to tap your Samsung phone with the screen off – no need to further authenticate.
In addition, you can see your public transport transaction history within the Samsung Pay app (though only when you tapped, not where or what you tapped at, or how much you were charged)
"We worked with Transport for NSW to build a solution that is designed to offer a seamless experience for people choosing to use Samsung Pay when commuting across the NSW Opal network"

Mark Hodgson, head of Samsung Pay in Australia
Of course, at the end of the day, this doesn't quite 'replace' an Opal card for a frequent commuter, as you're using a contactless card, not an Opal card, and getting charged contactless rates (with no support for buses, or the weekly reward yet)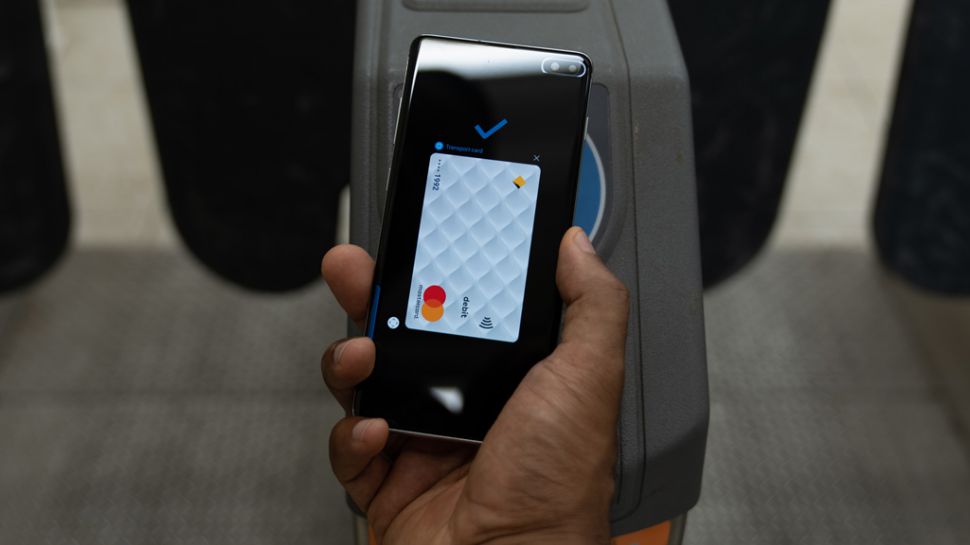 And it's still secure – if you try and use your phone at any other eftpos terminal that isn't an Opal reader, you'll be prompted to authenticate, even if it's just a $1 purchase.